uWatch Cube achieves Secured by Design (SBD) Secure Connected Device accreditation & IASME's IoT Cyber Assurance Level 2
As part of our continued efforts, our 2nd generation Smart Cube and Apps has achieved the Secured by Design (SBD) Secure Connected Device accreditation & IASME's IoT Cyber Assurance Level 2, achieving the required standard for both their physical and cyber security attributes.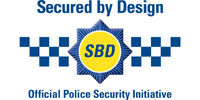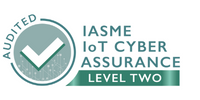 SBD operates there accreditation scheme on behalf of the UK Police Service for products or services that have met recognised security standards. These products or services – which must be capable of deterring or preventing crime - are known as being of a 'Police Preferred Specification'.
SBD launched a Secure Connected Device accreditation for companies providing Internet of Things (IoT) connected products in 2022. With the increase in IoT products available and a growing ecosystem of interconnected devices, cyber criminals are targeting and exploiting vulnerabilities of both products and apps, as most are mass-produced without security being a major consideration. Without the appropriate levels of security, any internet connected device or app is at risk of providing cyber criminals with the 'key' in accessing and stealing personal data. Working closely with certifying bodies, who assess IoT products and services against the ETSI EN 303 645, SBD's IoT Device assessment framework identifies the level of risk associated with an IoT device and its ecosystem, providing recommendations on the appropriate certification routes.
Michelle Kradolfer, SBD's IoT Technical Officer, said: "I am delighted that the uWatch Cube has become one of the most recent products to achieve the Secure Connected Device accreditation, having demonstrated that it has undergone and achieved the appropriate IoT standards and certifications. Given the increase in IoT and smart devices being sold in the UK market it is essential for companies to play their part in ensuring IoT products are built securely to protect their consumers."
"Obtaining the Secure Connected Device accreditation builds confidence and trust in the uWatch brand, and we hope that other companies within the industry and beyond will take note of this achievement and follow in their footsteps in producing safe IoT products for the UK market."
Our Technical Director Norman Guiver commented "The IASME certification process was intense but we worked closely with Jason Cresswell of Cyber Security Consultants 10 Steps Ltd who guided us seamlessly through it. Whilst he highlighted some areas where we needed to make improvements our development team addressed these changes during the process confirming how quickly we can respond. Hopefully, police forces will now adopt our crime prevention systems including the WeWatch part of uWatch, a secure "big data" app for community watch groups who currently try to use social media."