GPS thefts affecting food production costs in the UK
The costs to farmers of GPS thefts doubled in the first four months of 2023 compared to last year according to NFU Mutual Claims data (1), yet the uWatch Cube would have prevented most of those thefts.
yet the uWatch Cube would have prevented most of those thefts.
These GPS systems are used to guide tractors around fields so that fertilizers, seeds, and pesticides can be precisely and efficiently applied.
A GPS system installed with a screen in the cab and a receiver in the dome on the roof typically costs up to £7,000 (2). If your vehicle is fitted with an autosteer system which will steer your tractor with high precision these costs and climb up to £20,000. The reinstallation costs including repairing smashed tractor screens, cables that have been ripped out and supplier lead times could easily add another 40% and then there are the potentially huge costs with crops spoiled due to delayed harvesting and drilling of the next crop.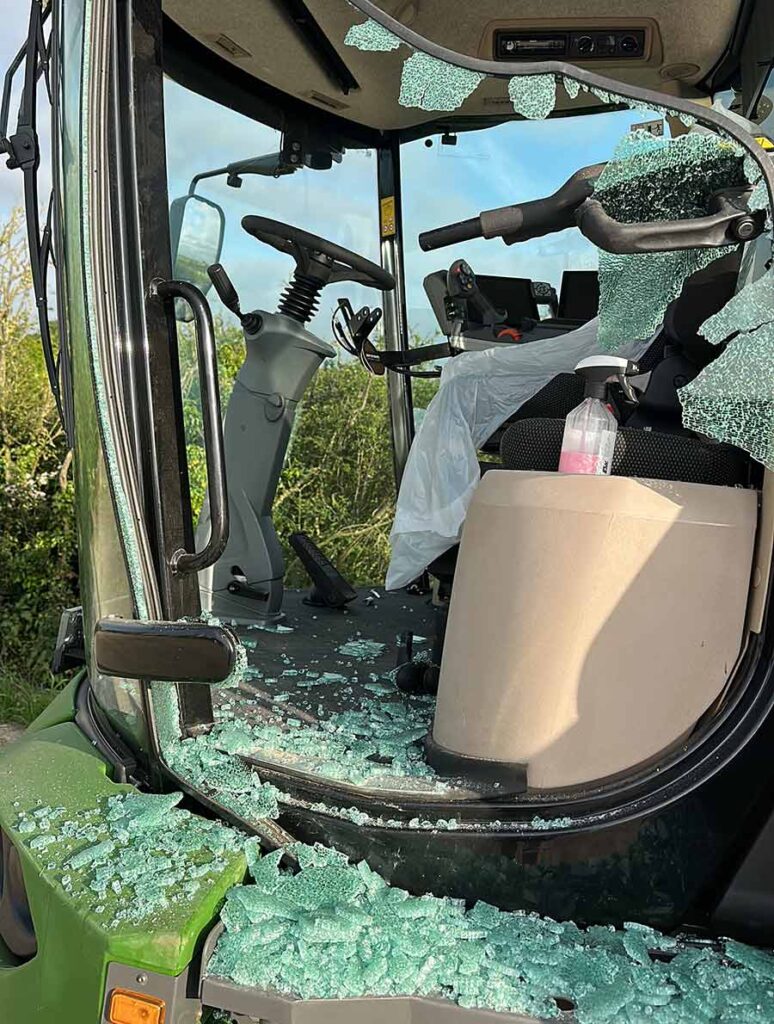 © Robert Redman
Lastly, there are the insurance claims and effects on premiums.
GPS theft is highly lucrative for OCG who in mobile gangs are touring the country stealing and then shipping farming equipment in bulk to Eastern Europe where demand has surged due to the Russian war on Ukraine.
However, the technology in the uWatch Cube linked to the simple sensors on or in any piece of equipment will alert a farmer asleep in his bed of the presence of thieves, within 10 seconds. Providing plenty of time to call 999 with a crime in progress report gives the police a better chance of catching the thieves … or letting the dogs out! If the first alert is not heard by the farmer, they will get another one on their phone 30 seconds later.
Designing Out Crime Officers & Crime Prevention Officers of all UK police forces are fully aware of the uWatch system technology and the LoRa remote sensors, which can be used up to a range of up to 2 km clear line of sight, to monitor gates and equipment well away from the farm itself.
This short video shows a would-be thief attempting to break into a Landover Discovery and being detected well within 10 seconds. https://youtu.be/Adsyxnxp2KQ.
In a recent BBC Video shows a successful thief taking 63 seconds to steal a £95k Range Rover from a couple whose video system recorded second by second how they became victims. (3)
Example costs for a plug-and-play uWatch system with 4 sensors is under £800 + vat and takes 2 minutes to install once the user's account is set up.
---
Sources: (1) NFU Mutual (2) Average cost of John Deere StarFire™ 6000 (3) BBC