The Cube system and the uWatch app
The uWatch Cube system is unmatched in cost-effectiveness, versatility and performance.
The Cube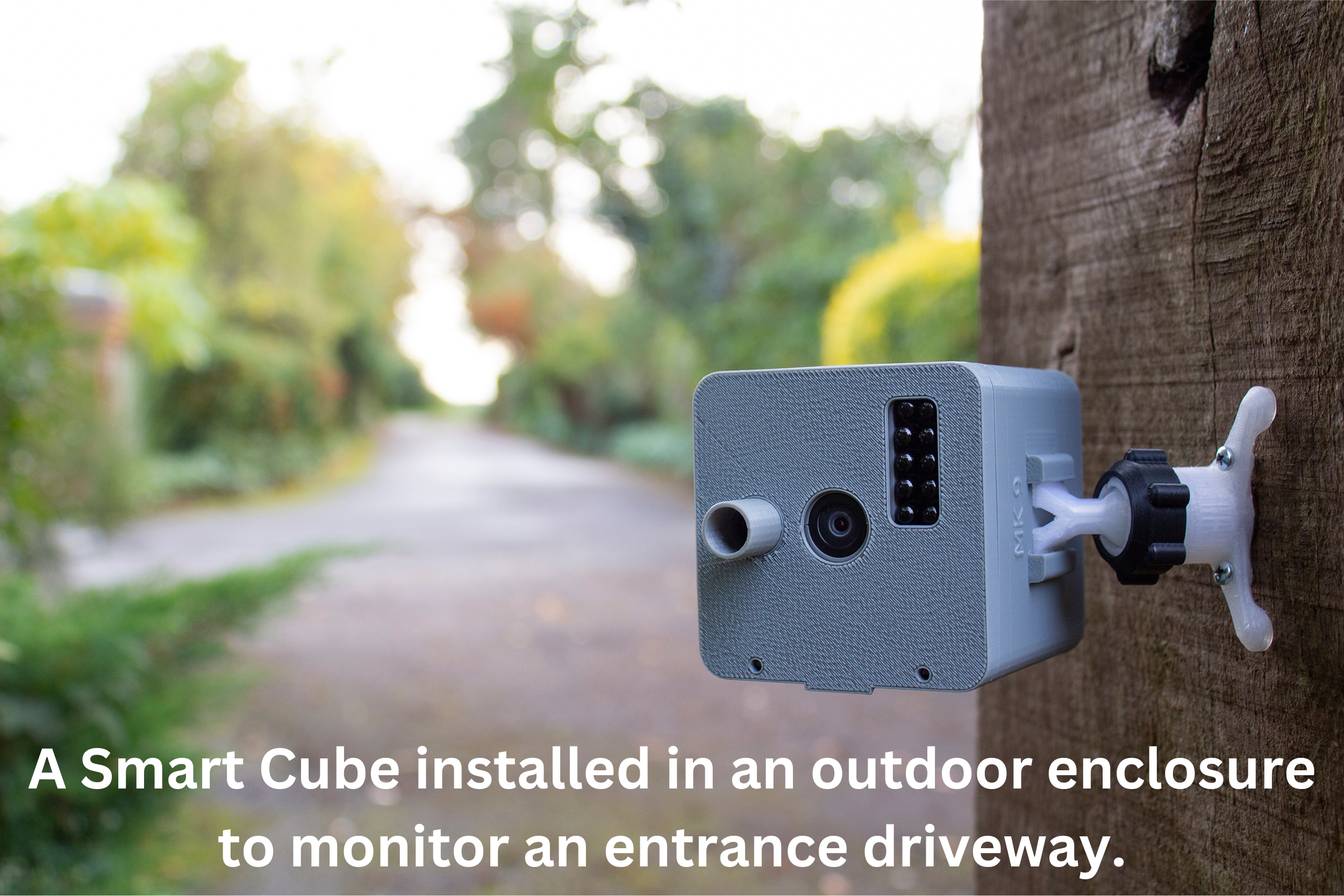 The Cube is a security device designed to immediately alert the user of activity. The device contains a variety of features which are enabled or disabled to suit the user's use.
'Do it yourself' easy setup security system.
Portable & easy to relocate.
Includes PIR sensor, Shock sensor, temperature sensor.
GPS tracking,
Day & night time camera.
When triggered, the Cube sends an alert notification to your mobile phone in 30 seconds.
Can be powered via USB or up to 200 alerts on 3 x AA batteries.
Roaming Sim to connect to strongest mobile signal.
Works across the UK & Europe.
Utilises LoRa technology to receive alerts from remote Tag sensors.
The uWatch app
The Cube is linked directly to the uWatch app.
When the Cube is triggered, the user receives alerts on their smartphone in under 40 seconds. The user can be anywhere in the world and still receive the Cube's alert.
Alerts include essential information such as when the Cube was triggered, which sensor was activated, images, and a GPS location.
LoRa Tags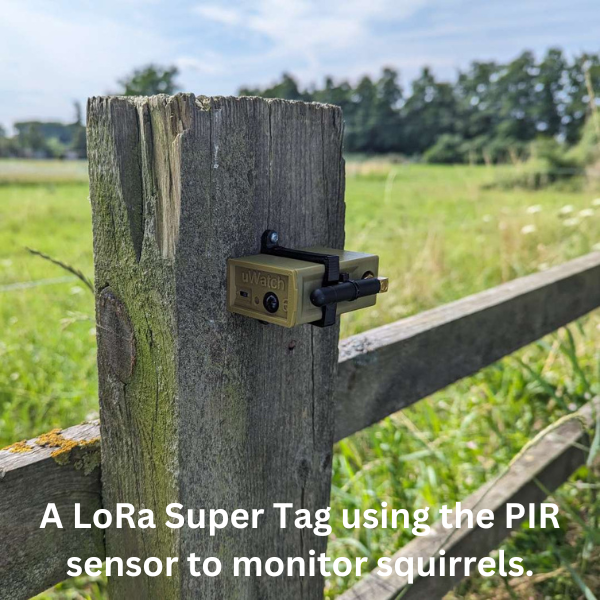 The Cube utilises LoRa technology to receive alerts from remote Tag sensors. A single Cube is able to monitor up to 10 Tags.
Will alert a uWatch Cube to activity within 10 seconds (when Cube is powered by USB).
Range of up to 300m, which can be extended with external antennas allowing it to reach up to 2km.
Named Tags help you Identify where the alert has been triggered.
Suitable for mounting on gates, doors, plant machinery, personal belongings & much more.
A Super Tag comes with 3 types of sensors:
PIR: Detecting and alerting to motion in front of the sensor
Shock: Detecting and alerting to the physical movement of a door, machine, or object
Magnetic Switch: Detects when contact is broken with magnet, which is placed on the door or gate.
Social media, Google Earth, drones and radio jammers are high tech tools which criminals use to execute their crimes. When tested against Police-confiscated jammers, the Cube's LoRa system performed flawlessly, and successfully overcame the jammer.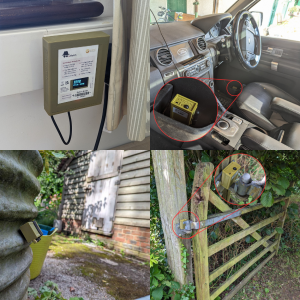 The Flat Cube
Asleep in your bed, the Flat Cube will alert you in 10 seconds that someone is on your property. Simply plug in the Flat Cube in your bedroom and place a Tag in the desired location.
Installation takes less than 2 minutes.
Alert to the Flat Cube within 10 seconds of a Tag being activated.
Audible 'SOS' alarm.
Alerts to your mobile phone in another 30 seconds.
Monitor up to 10 remote sensors up to 2km away.
Roaming Sim to connect to strongest mobile phone signal.
Works across the UK & Europe.
Example
The house and land pictured below has a full perimeter system set up using the uWatch Cube and Tags.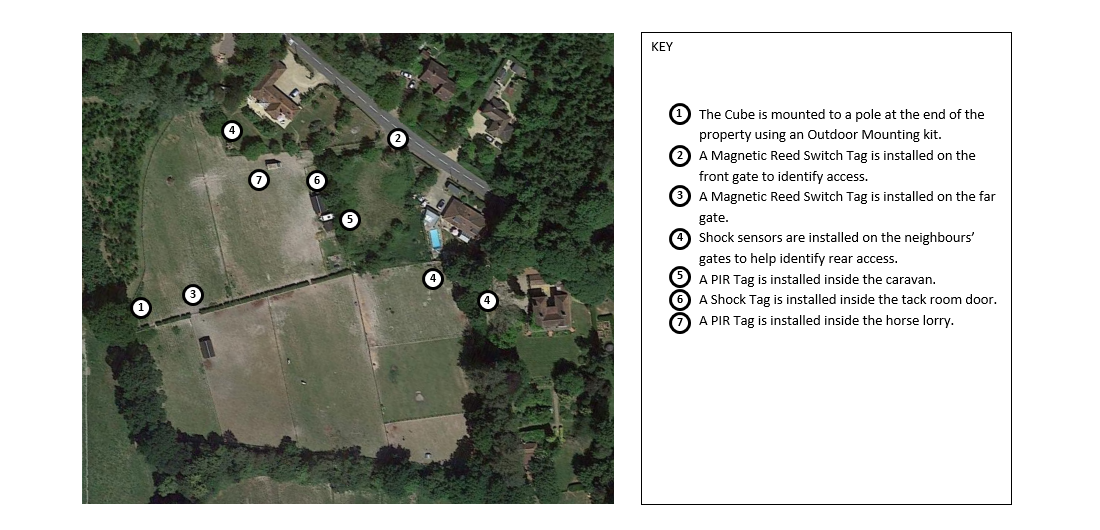 Cube uses