Boat Security
Boat Security
One uWatch Cube will monitor entry ways for boats & monitor up to 20 remote sensors.
You will be alerted to your mobile phone in 40 seconds if someone is on your boat.
Solutions
One Smart Cube

Plugged into a 5V USB socket.
or one Flat Cube

The uWatch app
One or more LoRa SmartTags remote sensores for entry points, solar panels & other high value items.
How does it work?
The Tags sensors are set-up for the correct type of activation.
PIR - Movement in front of the sensor
Shock – The sensor is knocked, moved, or vibrates
The Bilge float switch can be mounted to trigger an alert should the space it is installed begin to fill with water.
Options
Smart Cube Can take an image when activated via PIR, shock sensors or a remote tag.
Flat Cube Once the remote sensor is triggered it will Cube admit an audible alarm within 10 seconds and send a mobile alert after 30 seconds.
If you would like to discuss your boat security requirements further, please contact a member of our team.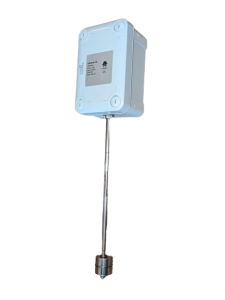 Float Switch Tag Wireless Security Alert Sensor
£88.00 (Ex. VAT)